WATCH AND LISTEN TO A THE PIANO IN ACTION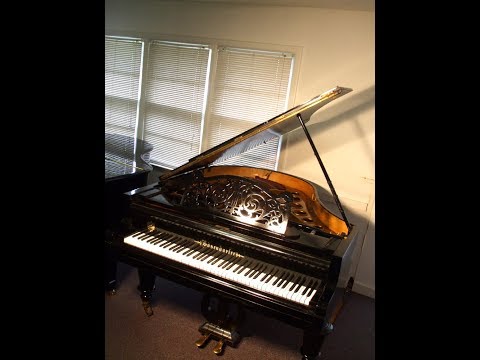 Illustrious Bosendorfer  grand piano – YouTube
Video will open in a new window
Using the eBay App? Paste link into a browser window:
PRODUCT DESCRIPTION
1 EXCEPTIONAL  instrument.

Bosendorfer    5'7    grand  piano.

Serial  #  13509  made  in  1895

The  most   desirable  piano in the  world   at  a  bargain  price   thanks to  ebay!

Cabinet  is  a  good as  it  gets  for  a piano of  this  vintage. BUT: do not  expect  a  shiny plastic  looking asian  looking  piano with  a high  gloss  polysester.. this  piano  has  some  age  , the  finish has  some  minor  flows  here  are there  but nothing  huge.
A440 Pianos is the largest rebuilder of pianos in the South-East Region. With a large selection of Steinway, Bosendorfer, Baldwin, Yamaha, and other named brands meticulously restored to original condition, our instruments are sure to please the most discerning of pianists.
SHIPPING INFORMATION:
Please note the once the piano arrives in your home you will have to tune it at your cost since pianos do go out of tune during shipping.
Nationwide Curbside delivery $995
In home set up price (consult us)