WATCH AND LISTEN TO  THE  PIANO IN ACTION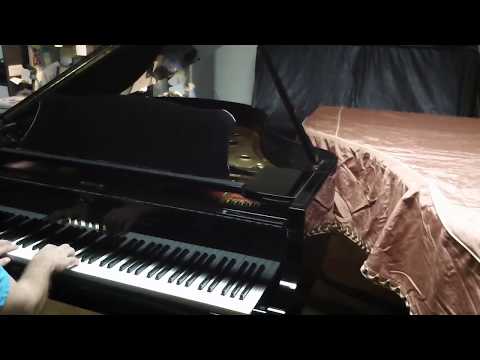 Yamaha   G2  Grand  piano
Video will open in a new window
Using the eBay App? Paste link into a browser window:
PRODUCT DESCRIPTION
Model  G 2     5'8   one  family  owned  and  never  moved!
Purchased  new  in Atlanta  in the 80's ( see  picture  of the registration  card)
Truly  made in Japan  Yamaha  unlike the  one  you will find  at your  local  dealer   priced  at  $10k  ( made  in  Indonesia etc… it  ain't  like  in the 80's  Japanese  don't  work  for that   cheap  anymore  and   if you want    the  equivalent  model  made in  Japan  it  will cost   you   over  $20k
Immaculate  condition  inside  and  out  , not  a scratch  on this   baby !
Truly  superior  sounding  instrument  just  listen  to the  bell like  sound  this instrument  has!!!
model  g2   for  a real pianist  . this  is  not just  a  piece  of  furniture  anymore, this  piano  has  a  great   sound  and  touch.
Superb  condition inside  and out
TONE AND TOUCH, THINK EUROPEAN PIANO WITHOUT THE PRICE
TAG!!!YOU WILL NOT BE DISAPPOINTED WITH THE WAY THIS PIANO PLAYS.
Soundboard is in great condition, piano has a good tuning stability and action has a great touch.
Beautiful black polish finish.
All Brass is polished, hinges, pins, support brackets etc.
Great big bass tone and nice, brilliant highs.
A440 Pianos is the largest rebuilder of pianos in the South-East Region. With a large selection of Steinway, Bosendorfer, Baldwin, Yamaha, and other named brands meticulously restored to original condition, our instruments are sure to please the most discerning of pianists.
SHIPPING INFORMATION
Please note the once the piano arrives in your home you will have to tune it at your cost since pianos do go out of tune during shipping.
RATES INCLUDE DELIVERY TO YOUR CITY ANYWHERE IN THE 48 STATES.
We can arrange in home delivery for another $475+ (depending on stairs/turns etc)
Area
Cost
Time
GA

$495

(in home)
3 to 4weeks
Mid West, North East, South East, Florida
$1295(curb delivery)
3 to 4weeks
South West, Texas
$1295(curb delivery)
3 to 4weeks
West Coast
$1495(curb delivery)
3 to 4weeks
 Wordwide delivery to any port from $1450 to $1950
 Livraison dans le monte entier a n'importe quel port de $1450 a $1950
 Entrega mundial a cualquier puerto desde $ 1450 a $ 1950