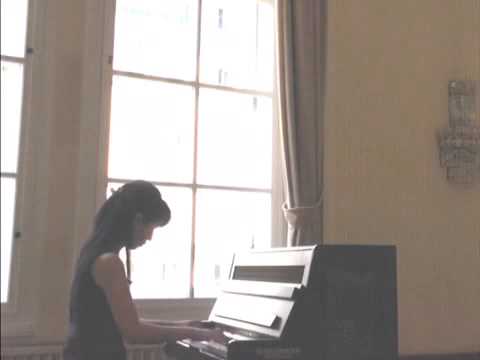 Nutcracker \"Sugar Plum Fairy\" by celesta
Video will open in a new window
Using the eBay App? Paste link into a browser window:
PRODUCT DESCRIPTION
Extermely rare !
Worldwide  shipping  is  our  specialty…
built  in Germany

A TRULY "HEAVENLY" INSTRUMENT

Today there are hardly any orchestras, operas, music conservatories, theaters or broadcasting studios without the heavenly sound of the Celesta. The musical instrument Celesta (also called "celeste"), which was invented in 1886 in Paris by Charles-Victor Mustel, has delighted the world of music for over 130 years with its unique sound, and inspires people over and over again. The Celesta became world famous for its part in the "Dance of the Sugar Plum Fairy" from the Nutcracker Suite by P.I. Tchaikovsky, who got to know the instrument in 1891 during his stay in Paris and immediately fell in love with its magical sound.

The extraordinary sound generation with felt hammers, steel sound plates and wooden resonators is still unique today and Schiedmayer Celesta GmbH is the only company in the world that manufactures the Celesta.

The Celesta (from the French "cèleste" meaning "heavenly") is not limited to the sound of the Romantic period but is also used in chamber music ensembles, in pop, rock and jazz music, and often in film music. The unmistakable sound of the Celesta has enchanted movie-goers in blockbuster films such as "Harry Potter", "Star Wars" and "La La Land".
These German made instruments are built to order and we work very closely with Shiedmayer to take care of all import taxes and international shipping to make ordering as simple as possible for you.  Please contact us with any questions you or your organization has about these remarkable instruments.
The Schiedmayer 5.5 Octave Studio Celesta with a black oak finish was conceived as a stationary instrument for use in the theaters, concert halls, or studios. This model has a particularly strong, full tone because of its large resonators, wide and heavy sound plates, and their close proximity.
This model, like all Schiedmayer celestas, distinguishes itself by its light, balanced touch and the typical complex, overtone-rich celesta sound. With the 5 1/2 octave model the complete celesta repertoire can be performed.
The Schiedmayer family has been manufacturing famous keyboard instruments for more than 250 years.  Balthasar Schiedmayer built his first clavichord in 1735 in Erlangen.  The tradition of making musical instruments was passed on from generation to generation.  The Schiedmayer Company, established in 1809 in Stuttgart by Johan Lorenz Schiedmayer, began producing celestas in 1890.  There are hardly any prominent symphony orchestras, opera houses, theaters, music schools, recording studios or broadcasting stations that do not boast a Schiedmayer instrument.  Unsurpassed for fullness of sound and superb instrument quality, the Schiedmayer Celesta Company has become the worldwide leading manufacturer for celestas and keyboard glockenspiels.
Octaves: 5 1/2 C – F5
Pitch: A442 Hz. Other tunings available by special request
Dimensions: Width: 53.94 inches, Height: 39.76 inches, Depth: 32.28 inches
Weight: 266.76 lbs
A440 Pianos is the largest rebuilder of pianos in the South-East Region. With a large selection of Steinway, Bosendorfer, Baldwin, Yamaha, and other named brands meticulously restored to original condition, our instruments are sure to please the most discerning of pianists.
SHIPPING INFORMATION:
Worldwide  shipping  can  be arranged ( ask  for a quote)
Free local pick up
Nationwide Curbside delivery $995
In home set up price (consult us)